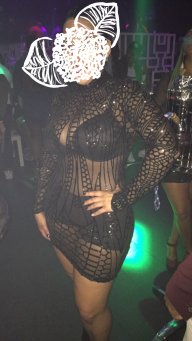 Last Activity:

Nov 8, 2017
Joined:

Oct 31, 2017
Messages:

14
Likes Received:

16
Trophy Points:
Jewles Jordan
New Member
Jewles Jordan was last seen:

Nov 8, 2017
Loading...

Loading...

Interact

Signature

JEWLES JORDAN




[email protected]




BOOKING INFO (775) 246-9975
SHIFT: Sun - Thurs - 10 AM - 10 PM

Fri & Sat - 10 AM - 12 Midnight



GFE, 2-GIRL PARTY, ROLE PLAY, FETISH, OUT DATE, OVERNIGHT, HANDICAP, COUPLES, VIRGINS & MORE
I'm a "Hot Italian Jersey Girl" ready to fulfill your fantasies and make you feel like a "King"!!! I'm very open-minded, love Romantic Dinners, the Outdoors, travel, cook, dance, go to concerts, Comedy Clubs, love going to Car Shows (favorite - Muscle Cars) and I love to learn and explore new things. I'm a 34DD-29-38. I'm very Curvy and ready to "Rock Your World and Clean Out Your Pipes".


Q? Interests, Activities & Hobbies?



A. Car shows, gun ranges, ATV's, water sports, anything outdoors, movies, cuddling, traveling, horseback riding, working out, board games, motorcycles (my favorite Harley Davison's Soft Tail and Spyder Cam-Am). That's just to name a few please don't forget I love to try new things.


Q? What makes brothels different than seeing an independent provider?


A. Choosing services from a legal brothel has many advantages over seeing an independent provider. Besides saving you from any legal repercussions, our environment is much safer because we are able to openly discuss what we offer and do not have to be covert about any of our services. Providers are tested weekly for STI's and we are required to use condoms. Spending the night is a stress-free opportunity to experience your wildest desires without worrying if you will be arrested, attacked, robbed, infected, or cheated. Furthermore, because you are working with women who choose to seek legal options as well, you can be confident you are supporting our respectable ambitions rather than funding drug habits or other illicit activity. It's a win for everyone!


Q? Which hotel do you recommend at?


A. There are many great accommodations in the Reno/Tahoe area, but if you are looking for something especially convenient to the ranch, the Gold Dust West is only 10 minutes down the road and is a nice choice. If you request the Bunny Ranch rate when booking, you'll also get a special rate and free breakfast coupons. Furthermore, if you want additional privacy from the ranches, you can pick me up at the house and we can head back to your place very easily.


Q? Where is the Kit Kat Ranch located?

A. Kit Kat Ranch is located in Carson City, Nevada! Our exact location is:

48 Kit Kat Drive,

Carson City, NV 89706

If you need detailed directions, or need help finding the ranch, just call 775.246.9975. The cashier on duty will be happy to help you with your navigation needs!



Q? What should I bring with me? How should I get ready for you?

A. Bring yourself, your ID, your payment method, and be ready to have fun!

I always appreciate a well-groomed and good-smelling individual. Clean up before your visit and we'll both have much more fun!

Q? What should I wear for our time together?

A. Whatever makes you feel comfortable! T-shirt and jeans is perfectly acceptable attire. Feel free to bring a change of clothes if you would like. I have a shower available for your use in my room.



Q? I have an appointment with you. Now what happens?

A. Let's stay in touch! I want to get to know you better before our meeting, so be sure to e-mail me directly at

[email protected]

. I love to hear from people, so please do not hesitate to e-mail me often. I do answer all of my e-mails, so it may take a little bit for me to respond. In order to provide the time and attention my clients deserve in person, it is necessary for me to reserve e-mail correspondence for those who are serious about our first encounter together or repeat clients who want to plan our next adventure. I would be happy to answer any questions you have about a potential visit, however, if you just want to say "hi," please keep up with me on Twitter instead @jewles_jordan. Please be patient, I promise the wait is worth it. XoXO : )


Q? Do you kiss?

A. Yes! I find kissing to be very sensual and a huge part of the girlfriend experience. It's a great way to connect and build intimacy.


Q? Do you see women and couples?

A. Yes I do! I love getting to spend one-on-one time with another lady, as well as spending time with couples. For more details about these types of parties, be sure to check out my specialties!


Q? How do I make an appointment with you?

A. It's very simple! You can contact me through my contact page or call the ranch at 775.246.9975 to reserve a time. Most people choose to leave 10% of what they feel comfortable spending as a deposit to reserve the time.


Q? How much do your services cost?

A. Great question! We actually are not able to discuss pricing anywhere outside of my bedroom here at the Kit Kat Ranch, due to how the law works here in Nevada. However, I am very reasonable and work with all budgets. You can always provide me with a starting budget to keep in mind while we plan your trip out here. The ranch accepts cash as well as most major credit cards. Billing is very discrete.

You can also pre-pay for your time with me by calling the ranch at 775.246.9975 and leave a deposit. This is greatly appreciated, as it allows me to spend my day getting ready just for you! It also guarantees your preferred time and day in my schedule. All deposits go towards the cost of our party, or can be left as a thank you tip after our time together.

Q? What are your safety standards?

A. As a legal, licensed courtesan, I visit the doctor weekly for STI testing. This testing is extensive, and I am not permitted to work until the results come back negative. I have never had a positive test result in my life due to my strict adherence to safe sex practices. Condoms are required for ALL activities.

Q? What services do you offer at the ranch?

A. At the ranch we are able to engage in any fantasy of your choosing. I'm a full-service sex provider and legal companion. Let's create an adventure all our own! Just to name a few GFE, massage, vibrator show, orgies, overnight stays, outdates, 2 girl party, couples and single ladies, VIP rooms, champagne parties, fetishes, pamper party. That's just to name a few if I didn't list something you're looking for feel free to reach out to me.

[email protected]

. I always appreciate a well-groomed and hygiene-conscious individual. Good oral hygiene, a trimmed or shaved beard, and well groomed hair are very attractive; grooming or trimming down below can enhance our enjoyment as well.


Q? What are the hours for Kit Kat Ranch and your availability?

A. We're always ready to welcome a visitor! The ranch is open 24/7/365.

I'm personally available at any time via appointment. Just email me or use my contact page. You can also find me in lineup Sunday to Thursday 10 am- 10 pm. Friday and Saturday from 10 am to midnight! Also anytime by appointment only.

Q? How far is the Kit Kat Ranch from Las Vegas?

A. We are a 7 hour drive from Las Vegas. You can also take an hour flight into Reno and drive about a half hour from there to Carson City. We also have drivers that can pick you up from the airport.

Q? I have some other questions you haven't answered.

A. Not a problem! Feel free to e-mail me at

[email protected]

and ask me anything you like about myself, my service, or the ranch.




​