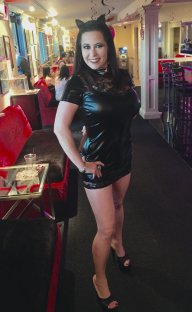 Tweets by @RoseReznor1978
Gender:

Female

Birthday:

Sep 10, 1978

(Age: 39)

Location:

Occupation:

The 9" Breast of #NIN|Trent Reznor's Little Sister
RoseReznor
The 9" Breast of Nine Inch Nails #NIN, Female, 39, from Kit Kat Ranch
Live today and everyday at the Kit Kat Guest Ranch... Cum see why I am the 9" breast of Nine Inch Nails #NIN... Kisses, Rose Feb 18, 2018
RoseReznor was last seen:

Apr 11, 2018
Loading...

Loading...

About

Gender:

Female

Birthday:

Sep 10, 1978 (Age: 39)

Location:

Occupation:

The 9" Breast of #NIN|Trent Reznor's Little Sister

Rose Reznor




The Red &

Black

Rose


Nine Inch Breast of Nine Inch Nails (#NIN)
(Trent Reznor's Little Sister)
Natural 34F (9" of Breast)

​

12 PM to 12 AM Everyday of the Week (except Thurs) Email me at:

[email protected]


Kit Kat Ranch Phone #: 775-246-9975

I am 5'3", 130 lbs., Size 4 Petite, All Natural 34F-26-36 Licensed Courtesan at the World Famous Kit Kat Guest Ranch. I am Native American & Celtic. I have 2 degrees in Accounting and Business CIS. I am originally from Texas even though I do not have an accent, I still say ya'll.

I enjoy music most of all, it's the soundtrack of life and is playing whether I am dancing or not. Music and concerts are something I consider more than a hobby. I have seen more shows than I can remember. Some of my recent concerts and my favorite sounds: Nine Inch Nails, Tool, A Perfect Circle, System of a Down, The Cure, Depeche Mode, Bob Marley, Tribal Seeds, Sizzla, Burning Spear, Steele Pulse, Korn, Metallica, Sublime, Rage Against the Machine, and many more.

My work-out routine consist of Mixed Martial Arts (MMA) training which to me is more than a work-out routine. MMA is a way of life. You either are 110% or not at all. I enjoy it as much as I do music. I also run at least 5 miles a day when I am not at MMA training. Plus, conditioning exercises for MMA. And, stretching with variations of the splits to help with running and MMA.

After a hard day's work, I usually will be relaxing with the normal past time of working-out and either staying home and planning the next day's schedule. Or, I go out in the city, SF for dinner enjoying providing companionship gentlemen such as you.

On weekends when I have time alone I will go shopping. I love trying on the latest trends. And learning new subjects, I have been known to pick a book up on a Friday and be done by Saturday night. However, those times are infrequent since I usually am scheduled elsewhere.

If you are here from out of town or local and needing some companionship, I am available to come and visit. Any occasion or just having some one-on-one alone time, I am a great conversationalist. I enjoy warming up the room with my personality and smile. I enjoy doing all sorts of activities and know the Reno/Lake Tahoe area. We can hang out at home or go out. I am open to all your ideas.

I am not your average courtesan. I am accustomed to meeting with C-Suite executives as my career in corporate management has trained me. This gives me a distinct advantage when choosing a courtesan that you would need to have by your side at a business meeting/dinner party. I have complete understanding of etiquette required when meeting business clients. I will be your girlfriend, Rose.

I can switch from "corporate/business" girlfriend to naughty BDSM girlfriend in a blink of the eye. Both girlfriends live in this all natural 34F hourglass body. I am dualistic by nature. You can have your cake and eat it too with me by your side. I am happy to be either good or bad!



I can do whatever your heart desires. I am the corporate business GFE, a BDSM switch, couples addition, two-girl parties, role-playing, virgins, foot fetish, or any other fantasy we dream up together.

I am available for any type of occasion. I only require advanced notice for scheduling purposes. If you need immediate attention I will see what I can do, just stop by at the Kit Kat Ranch and we can go from there. I look forward to chatting with you today!!!



With Love,



Rose Red &

Black

Reznor




Interact

Content:

Phone Number:

Kit Kat Ranch 775-246-9975

Twitter:

RoseReznor1978

Signature

Rose Reznor
The 9" Breast of Nine Inch Nails #NIN
Trent Reznor's Little Sister



[email protected]


Appointments / Booking Info


At Kit Kat Ranch (775) 246-9975





Shift
Friday & Saturday 12PM - 2AM
Sunday-Wednesday 12PM-12AM
Tour Dates
Now to April 14th


April 25th

til

September

4th


Current Menu Offerings:
GFE, Outdates, Monthly Specials, Veteran Discounts, BDSM Switch, Couples Addition, Two-Girl Parties, Role-Playing, Virgins, Foot Fetish, Or Any Other Fantasy We Dream Up Together.

​

Loading...

Loading...