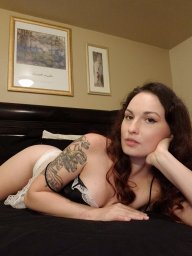 Last Activity:

Feb 11, 2020
Joined:

Dec 27, 2019
Messages:

69
Likes Received:

121
Trophy Points:
Gender:

Female

Birthday:

Mar 9, 1993

(Age: 30)

Location:

Occupation:

Lover
AmoraReyna
Active Member, Female, 30, from Bunnyranch
February 18th, 2020 is my last day here for a family tragedy...stay connected through my twitter, I do not know when I'll be returning yet. Feb 6, 2020
AmoraReyna was last seen:

Feb 11, 2020
Loading...

Loading...

About

Gender:

Female

Birthday:

Mar 9, 1993 (Age: 30)

Location:

Occupation:

Lover

I'm a 26 year old experienced Bunny at the Moonlight bunnyranch. I'm 5' 03" 125 pounds of fun.

Most asked questions:

1- How long are you staying at the bunnyranch?

My plan is to be here till after my birthday (March 9) and come back early May for another 3 months and so on and so forth through the year.

2- Do you like the Bunnyranch?

*Grins* Yes of course. I've spent many years drifting while also being a mother. I'm not made to live paycheck to paycheck or heavy labor. I'm a Queen lol I use what my mama gave me to thrive financially. I missed this place so much and it holds such a special place in my heart I got the logo tattooed on me. Book me to find out where

but seriously, As soon as I got the email inviting me back I jumped the opportunity so fast. I'm happy to be back.

3- what is your favorite position?

Doggystyle. Hands down. I'll melt into the bed every time. It's just so...primal <3

4- I knew you as Victoria Raver back then. You look so different but still so beautiful. You've come into your own. So what would you say your skills and specialties focus around now?

I love this question. Thank you so much for noticing and for the sweet compliment. The first time I was here at the bunnyranch i had no idea what i was doing. I had no plan, no goals. I was just drifting trying to comprehend what i got myself into. I was a stripper with the mindset of "I'm untouchable" as one kind past client brought to my attention during one of Dennis's livestreams before his birthday (RIP Daddy) I was 21-22. I had zero skills in negotiating, finesse, recognizing what a man needed. My Marketing skills lacked as well lol. I didnt know what I was worth. Those skills come with time like a fine wine ages, and a few wake up calls in life. Certain things happened in my personal life that turned a switch on in my head and made me have a no bullshit filter. I went back to work the clubs 6 months after having my baby and worked off the weight, finding guys found me even more attractive being a mother boosted my esteem tenfold and I worked on myself. I eventually got into escort sugar babying and had a mentor who was a porn star and sugar baby and countless other prominent influential women in my field support and educate women like me who needed guidance to realize there true potential. I took courses, put In the work and I'm much better than where I was a year ago.

My skills are taking a man's basic needs and turning them into his personal adventure. Whatever it may be. Vague, I know- but a magician never reveals where her magic comes from. You'll just have to see for yourself. I enjoy intimacy, a connection deeper than a physical need. I no longer am afraid to express myself and who and what I am in the bedroom. Sex is a natural primal need. Intimacy is a social need we as a species requires for a healthy way of life. Its nothing to be ashamed of.

5- Are you into kink or any fetish(es)?

Yes!! So I was a sub for almost 4 years. When I went on my journey for self discovery, I sold content. I would get messages from finsubs wanting me to dominate them financially. Totally against my nature, so I thought. It turns out I'm a switch in most situations, mostly financial. When it comes to money, I'll dominate 10/10 times. Personally tho, it takes awhile to gift my submission to a potential Dom. So dont expect any amount of money to make me submit. That's not how it works.

As a sub, I'm a little/brat/kitten. Some of you will know what that means.

As a switch, im into fetish like being foot worshipped, and I've always wanted to play dress up with a willing sub.

I'm into bondage, sensory play, and bratty games (think of a cat that wants attention so she knocks things off a shelf- but I want spankings) and I'm a sadomasochist. Not into degradation on either end of the slash. I believe in respecting a human being regardless of there sexual preferences. It will take alot of convincing to get me to speak to you in an insulting way.

I'll be happy to talk further about my limits and safe words if youre wanting to book me. It's too much for this section to handle. But you have the basics.

6- What's your favorite color?

Purple. Like a deep luxurious royal purple. Some day I'll have that color painted on my current dream car. That is the 2020 Totota RAV4 hybrid. Goals <3

That's all the questions I've recieved so far. But I'll add more as I receive them. Thank you for getting to know me. <3

Interact

Signature

Amora Reyna
"Queen of Love"