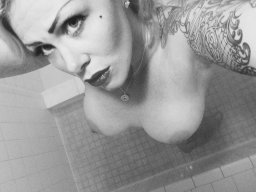 Tweets by @DahliaBlue00
Gender:

Female

Birthday:

September 10

Location:
DahliaBlue
I can promise you, you will never forget my me, Female, from Mound house Nevada, Las Vegas
Beautiful day today... always remember inhale the good and exhale the bad and life will always be good to you Jul 6, 2016
DahliaBlue was last seen:

Nov 14, 2016
Loading...

Loading...

About

Gender:

Female

Birthday:

September 10

Location:

"I Am Your Secret Fantasy…Becoming A Reality!!!"



Do you have a secret sexual fantasy? Something no one knows about, that you've never shared with anyone—even a girlfriend or wife, because it was so, so, well….naughty? Then I'm the girl you've been waiting your entire life for. My name is Dahlia Blue, and I am the resident Fantasy-Dream-Cum-True-Maker here at Dennis Hof's world famous Sagebrush Ranch brothel located in the state capital of Nevada, Carson City, Nevada. Yes, that's my specialty. Any girl can provide sexual services, but what I provide is a sensual, sexual experience, of the body and the mind, that you will never, ever forget. Sound like a lot to promise? No worries, darling, I know how to deliver, and then some. I am a mature, erotic woman, who expertly blends my intimate art with knowledge of the world with people's needs and desires. My goal is to complete the unfulfilled fantasies of everyone I meet, and making each man feel that his interaction with me was unforgettable. And not just men—but women and couples are welcome as well into my world of lust and satisfaction. Can I really describe what time spent in my bedroom is like? To be honest? No. There is talking, and there is being, and then there is being with me. Drop me a line here, and let's set a date to sit down together, have a cocktail, and discuss what you are all about. We can really get down to the core of what makes you tick, and then…I clean your clock! LOL! Okay, always like a little laugh to part for the moment. I will be waiting for your mail, and then to see you shortly thereafter. Of course you can just come to the Sagebrush, everyone is always welcome. Either way, Dahlia awaits….

Interact

Content:

Twitter:

DahliaBlue00

Signature


*******************


YOU'RE IN MY

INAPPROPRIATE
THOUGHTS!
*******************


*******************


Dahlia Blue
Twitter @DahliaBlue00
E-mail

[email protected]

Or Contact by phone
775-246-5683


Come Play With Me




And let me take you to and entirely new level of pleasure!





<<<<<<<<<<<<<<>>>>>>>>>>>>>>

​

Loading...

Loading...