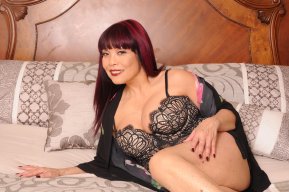 cumishaamado
THE ULTIMATE PSE AND I LOVE TEACHING VIRGINS, Female
cumishaamado was last seen:

Jul 14, 2019 at 3:39 AM
Loading...

Loading...

Interact

Signature

KITTY OF THE YEAR 2016


KITTY OF THE MONTH, JANUARY 2018
http://kitkatranch.com/cumisha-amado/
CUMISHA AMADO BOOKING INFO (775) 246-9975



[email protected]

Twitter: @CumishaAmado

SHIFT: 10 AM - 10 PM - SUNDAY - THURSDAY - OFF TUESDAY & 1/2 DAY THURSDAY- FRIDAY & SATURDAY 10 AM - MIDNITE

http://kitkatranch.com/cumisha-amado/ "TREAT ME LIKE AN ANGEL & I'LL TAKE YOU TO HEAVEN" GFE, PSE, 2-GIRL PARTY, ROLE PLAY, FETISHES, OUT DATE, HANDICAP, VIRGINS & MORE
FAQ'S
How much does it cost?
It depends on your budget. We can not discuss prices in the parlor or on the Internet but you can come to the ranch and we can discuss prices in my room How much does it cost for a tour?
It's complimentary but "Tips" are appreciated
Do you have transportation and what is the cost?

Transportation is complimentary but tip your driver - You will need to call (775) 246-9975 and make arrangements where to pick you up and take you back to your hotel
Do you have accommodations to stay at the ranches?


Yes - We have VIP Suites and Bungalows


Is there a hotel near the ranches?


Yes - Gold Dust West Hotel Casino, Carson City, NV - Mention the Bunny Ranch and they will give you the Special Bunny Ranch Rate with complimentary breakfast


Is it important to make a deposit with an appointment?

It's better to make a 10% deposit to guarantee that I will be there for you and I do not need to go for "Line-Ups"

What is the best way to contact you?

By Email:

[email protected]

, Message Board or call (775) 246-9975 How long do we have?


I'm more about the experience - I want to make you happy and "Feel Like A King"


What do you like about being a "Courtesan"?



I love helping both women and men with making their fantasies cum true, and to overcome their insecurities about "Human Sexuality" and explore new experiences with Toys, Role Play, Fetishes, Domination, Humiliation, Multi-Girl Parties, Anal Play, Cunnilingus and more

How long have you worked at Kit Kat Ranch?

One Year and 3 Months

Have I worked at the other ranches?

Alien Cathouse - Amargosa Valley (1 1/2 hours away from Las Vegas) - One Year

Sagebrush Ranch - Mound House, NV - One Year Can I see you outside the ranch?
Only if you book for an "Out Date" otherwise it's illegal to see us outside the ranch
Is it safe here?



We are a Legal, Discreet and Licensed Brothel. All the girls are tested weekly for STDs, monthly for HIV and annually for

Hepatitis - A "Background Check" is done with all the girls.


Do you kiss, cuddle, give hugs and take showers with your clients?



Absolutely - I love to kiss, cuddle, give hugs and take showers - I love having chemistry and intimacy

What are your "Turn-Ons"?



Good hygiene, cleanliness, kissing, chemistry, sense of

humor, kindness, a true gentleman, kindness, open-minded and honesty.
Does size matter?

No - It's how you use it



Do you do "Virgins"?



Absolutely - I love teaching "Virgins" and prepare them for their next relationship - To feel secure about their insecurities about "Sex" and explore all aspects of "Human Sexualities" - Let's explore and experience them together

Do you do "Couples"?


Absolutely!!! I love couples!!! I love to enhance your relationships and guide both of your journeys to new memorable experiences to cum!!!



Do I have women clients?

Absolutely. I am Bi-Sexual
Do you do Handicaps, Disabilities, Erectile Disabilities?
Absolutely - With my extensive medical background as a Registered Nurse, I am very experience
Are you a real "Porn Star" and have you Produced and Directed Films?

Absolutely. I have done over 300 Adult Films and have Produced and Directed Films too.

Do I do Anal?
Absolutely - I've done Double Penetration and Double Anal in my films
Have I've been in "Men's Magazines" and if so, which ones?

Penthouse International, Oriental Dolls, Asian Woman & Score



Have I done Porn in Europe?



Absolutely. I've worked Zurich, Switzerland for a year with a contract with "Erotic Media and Films"



Where are you from?





I am from the San Francisco Bay Area. I was born in Marin Country and live in San Rafael but moved to Vallejo, California and graduated from Saint Vincent High School





What is your educational background?



I'm a graduate of San Francisco State University as a Registered Nurse specializing in Obstetrics, Gynecology and Pediatrics - I was a "Labor and Delivery Room" Nurse for 7 years.

Also, I've had 2 scholarships to Julliard School of Music for Classical Piano and I have a piano in my room and I can serenade you too.

Are you Bi-Sexual?


Absolutely!!! I love doing "

Multiple Girl Parties"!!!
Can you see us outside the State of Nevada?

No - It's illegal

What are your "Specials"?
All specials are book with a 10% Deposit to guarantee our party - When you book an Outdate or Overnight, I will pay for all activities and expenses
Book an
Book an"Out Date" for 3 hours and receive 3 hours complimentary

Book an "Overnight Out Date" and receive the morning complimentary

Book an "Early Bird Special", I will cook breakfast for you




Book a 2-Girl Party -

Receive a "Complimentary Bottle of Champayne
Can I bring you a gift?
Absolutely - I can receive gifts up to $75.00 - Any gifts over $75, we have to pay half

What kind of "Awards" have you received?

Adult Film Star Courtesan of the Year
Kitty of the Year
Kitty of the Month

Do you give "Discounts"?

Absolutely - Military, Handicap, Disabled, Couples, Students, Cerebral Palsy, Quadriplegic. Blind, Traumatic Brain Injuries, Erectile Disabilities & Veterans




Do we accept Credit Cards and Debit Cards



We accept Credit and Debit Cards. We do not accept American Express



What do you do when you're not working?



I love the outdoors, hike, take flight lessons, Seadoos, bike ride, waterski, snow ski (Winter), surf, camping, go to the "Gun Range" and practice target shooting, cook, tennis, golf, go to the movies, concerts, romantic dinners & cruise, horseback riding and travel. I'm a "Worldwide Traveler". I've lived in Hawaii on the Island of Oahu in Manoa Valley for 4 years, Europe, Thailand and Philippines.

​

Loading...

Loading...